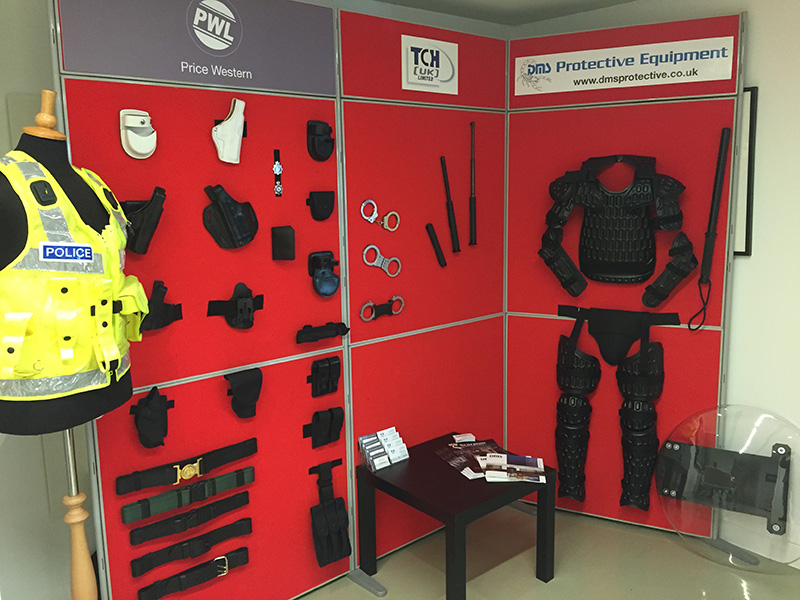 Visitor's the the Head Office of the ADS Group in London's Salamanca Square can get a hands-on test of a selection of Price Western products this month, courtesy of our pop-up display which is currently being exhibited in the ADS offices.
The display also features complementary products from TCH UK Ltd. and DMS Protective Equipment Ltd. – all products designed for uniformed personnel in the military, security and police sectors.
The ADS Group Head Office address is Salamanca Square, 9 Albert Embankment, London, SE1 7SP.