With customers across the UK, through Europe and further afield, Price Western means many things to many people.What everyone gets is outstanding customer service and a commitment to excellence in design, delivery and our environmental and community-based responsibilities.
Price Western Green Design Principles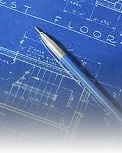 The design team at Price Western Leather (Price Western) provides a core function of our business, creating new products to respond to customers' needs. In addition to this, existing designs are continually evolving in response to new working practices and new materials.
The ultimate aim for each design is to produce the best possible product, in terms of its function and the specification from the client. From our manufacturing side, we have the additional aim of designing a product that can be produced efficiently both in terms of financial cost and the ecological impact of production.
We use our Green Design Principles as a basis for design and development work, the aim is to guide decision making in the design process to favour the best ecological solutions and to build on the work carried out for the ISO 14001 certification.
Design for durability and longevity
Due to the security and proprietary aspects of our finished products, recycling in the traditional sense is not always applicable. The best option is clearly to design products that will last for a significantly longer time. Over the lifetime of a product, the energy and resources consumed are far, far lower than those that may be involved in replacing or recycling materials.
Design out the hazards
Many of our products require the use of dyes, solvents and varnishes which traditionally have included high levels of hazardous chemicals. We attempt to reduce the effect of these chemicals at 3 stages:
Reduce the use of all chemical processes where possible
Replace hazardous chemicals with less- or non-hazardous alternatives
Dispose of all chemicals responsibly and appropriately.
Design out the waste
In our attempts to create the best products, we should aim to design products that clearly meet their specification, without need of extraneous production processes or 'gimmicks' for the end-user. In doing so, the manufacture of each product should become more efficient, product usage should be user-friendly, and product life should be increased.
Design in the best materials
With a wide range of raw materials coming into the business, we continually assess our inputs in terms of their cost, quality and sustainability. Whenever possible we favour the sustainable and 'green' suppliers and materials. Equally, within the design process, we try to favour the use of sustainable materials and ecologically-efficient processes.
Design in multiple use, modular products
Whilst a high number of our products are designed specifically to do a single task (in the best way possible), we try to design products that will re-use existing tools, processes and materials. At the same time, we can plan for cutting to be done on existing machinery with individual cutting tools – avoiding wherever possible the need for new machines.
Many of our smaller products, such as pouches, can be reused when assembled into our larger products, such as the Tactical Vests. This move towards modular products makes for efficient factory time and minimal environmental cost.