Home
Price Western : leather and synthetic equipment for security professionals
Over 30 years' experience in design & production of high quality products for security, medical and military personnel. From uniform belts to holsters, pouches and equipment bags, and limb-protection, we can supply the whole range of personal equipment and accessories for professionals.
Available with a range of attachment fittings - a tactical - low drop - ammo holder for 3 x 30RD MP5 magazines.
UK Based design and production facility
We are proud to have a workforce in the UK that produces over 99% of our product range.
After a busy, successful 3-day exhibition at Milipol Qatar 2016, we are finally now all back to our normal office (and temperature). We were delighted to meet a wide range of attendees, from regional governments, police and security representatives and private enterprises.The numbers are in!Milipol Qatar have released their results from the exhibition. While we may not have met everyone from the lists, we certainly had some excellent contacts. The breakdown of visitors follows:Milipol Qatar 2016 in figures230 exhibitors from 35 countries (including 8 new countries).6,538 visitors from 103 countries (which is comparable to 2014).246 Official Delegates from 35 countries (+68% compared to 2014).182 journalists were there to cover the event.5 international pavilions: France, Germany, USA / Canada, United Kingdom and China.17 seminars featuring 18 international speakers and attracting more than 350 attendeesThe Ministry of Interior of Qatar alone generated 11 contracts for an amount of QR 260,050 million.The next edition of Milipol Qatar will be held in October / November 2018 at Doha. We look forward to another successful exhibition. More information about Milipol Qatar 2016, please click here.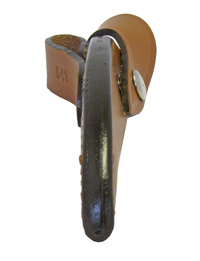 Flexible Product at Your Service

Our product facility is based around flexible working methods, to offer a bespoke manufacturing service.
A stainless stell carabina, with snaphook fastening for small bags, pouches and water bottles.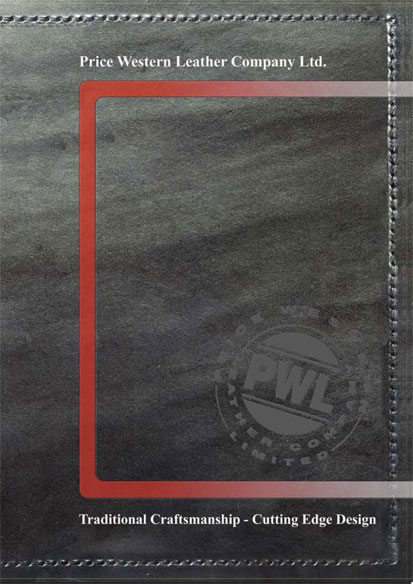 Our newly updated brochure is now available to view online.


You can also search for specific products here or you can request a printed copy of the brochure by entering your details here.
Price Western Leather Company Limited (Price Western) has been designing and producing leather belts, shoulder holsters, competition shooting equipment, ammunition carriers, knife sheaths, bags and accessory carriers for sportsmen, police officers, para-medics and military personnel for over 30 years.
Price Western also offers LED Lenser torches, uniform and protective gloves, limb protection and a full range of ancilliary items such as water bottles, multi-tool, seat-belt and ligature cutters.