Price Western Taser Equipment
Price Western Taser Holsters cover a wide range of carry options for the Taser X26. These include covert holsters, hi-visibility holsters and shoulder rigs.
The range also features a number of Price Western innovations: the Blast Door Protector, the Anti-Arming Clip and the multi-position system (W972, W974). Available in either 1000 Denier nylon or our own Sentinex, each holster presents a lightweight, durable option and can be configured to your needs to carry additional cartridges and other equipment.
Showing 1–10 of 20 results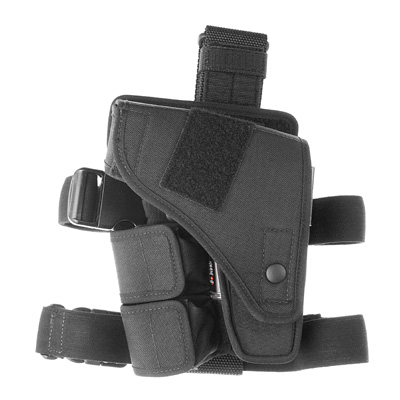 Multi Position flap holster for the Taser X26. This model features the Price Western Anti-Arming Clip and Blast Door Protector and 2 single magazine pouches. The flap holster can be carried on either belt or thigh rig.