With customers across the UK, throughout Europe and further afield, Price Western means many things to many people.
As a modern, flexible company, we adapt our products and services to each customer. What everyone gets, however, is outstanding customer service and a commitment to excellence in design, delivery and our environmental and community-based responsibilities.
Our Beginnings: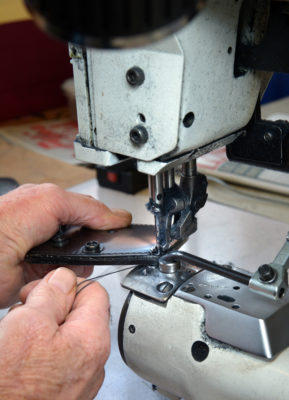 Hand-finishing for quality control
Price Western Leather Company Ltd. (Price Western) was founded in 1976 by Don Price in the South West of England. Price Western began making leather kits & belts, principally for sports shooting enthusiasts as well as professionals. The original aim was clear and still remains today – to produce goods of the very highest quality available.
The leather belts were well received and production of leather gun holsters soon followed, also serving the sports shooting market. The original range of competition holsters included the Clam Shell Competition Holster, which remains a popular holster. The new holsters attracted the attention of professional marksmen in the police, military and VIP protection arenas.
As the leather belts and holsters continued to find a professional audience, the range expanded to an exhaustive selection of Police Equipment and Duty Wear which includes pouches and holders for all traditional law enforcement equipment such as handcuffs, batons, notebooks, fixed penalty notebooks and pens. As modern policing has evolved, so too has the Price Western range of police duty wear – with incapacitant (CS) Spray Holders and the very latest addition – holsters and accessory pouches for the Taser X26 and Taser X2.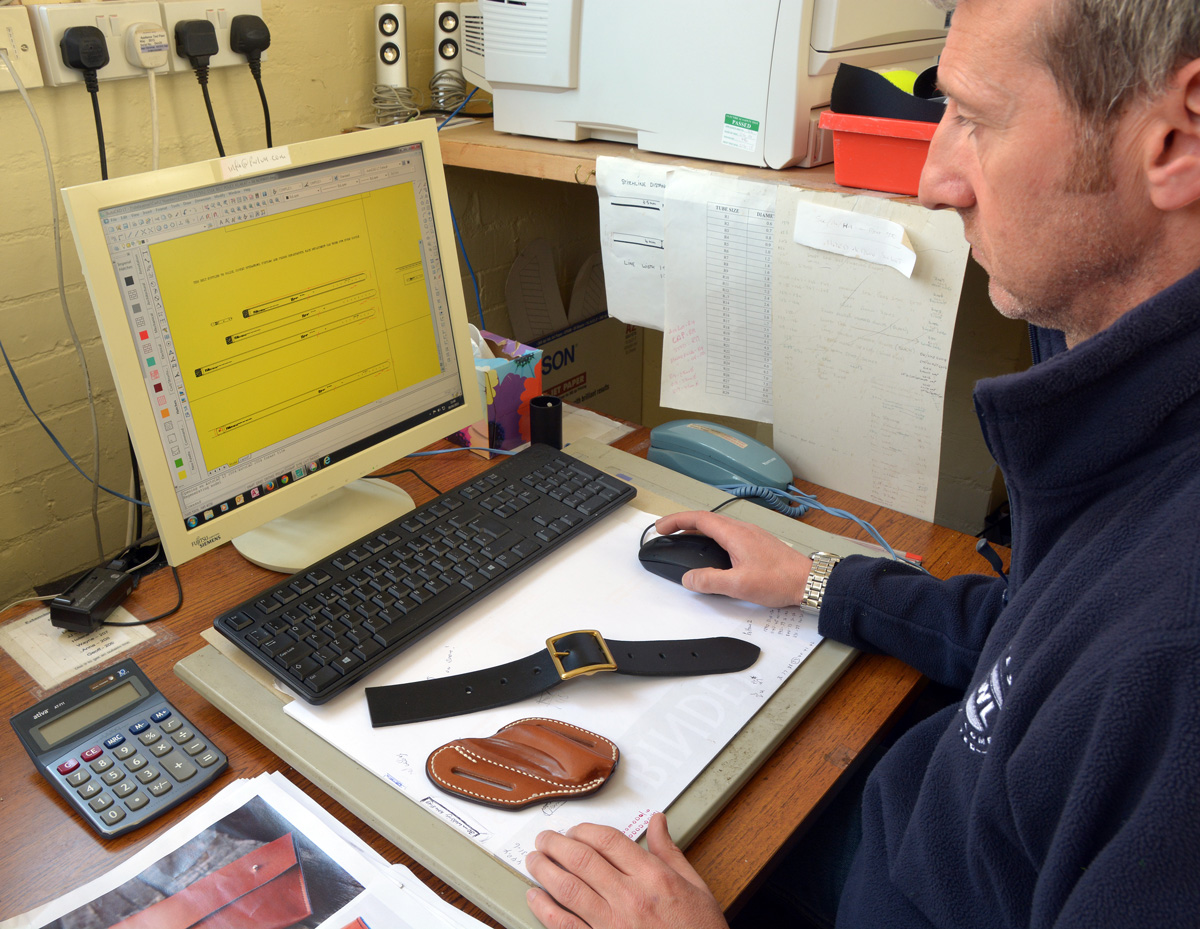 Modernisation:
During the 1980's, Price Western found new demand for its Police Equipment ranges coming from mainland Europe as well as the United States. Price Western welcomed distributors in Sweden, Germany and Holland into the fold at this time and our relationships with our European distributors and customers continue to be successful with duty belts and holders for Hiatt's Ultimate Cuffs and Speedcuffs regularly exported to mainland Europe.
Our relationship with the police forces of the UK extended into sponsorship of the Police Amateur Athletic Practical Pistol Team, members of which have been instrumental of the development of the Sports Shooting range, as well as perfecting our covert, specialist and leather hip holsters for both undercover operations and police marksmen.
The 1990's brought diversification into synthetic products to support the leather ranges. Use of synthetics offered the possibility not just of lower priced holsters, pouches and holders for existing equipment, but also the development of new items such as the load carrying vests for police and security personnel, as well as the customised medic vest, which gives paramedics the very best load carrying potential and comfort. The load carrying vests and medic vests are now available with high-visibility options and infinite configurations for pockets and pouches.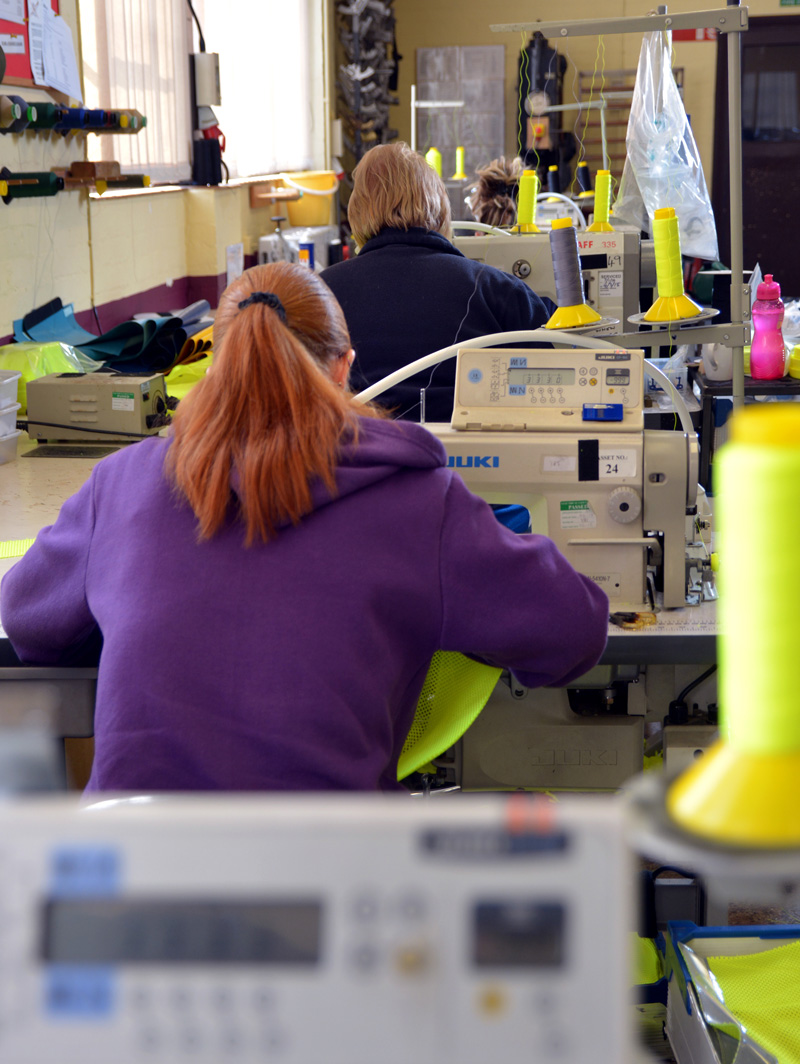 New products begin production
Diversification continued with the design and production of a range of lifestyle accessories under the hideplus brand (www.hideplus.com). Showcasing the possibilities of leather in a modern context, the range is comprised of traditional houseware such as magazines and place mats with a contemporary look that is perfectly suited to today's'designer' looks.
The new millennium has continued under the guide of quality, experience and innovation. We are always looking at ways to improve our products, from the purchase of environmentally friendly and high grade materials to the evolution of designs to respond to the changing face of police and security work. Our commitment to quality is equally demonstrated by our ISO 9001 approval and our market leading ISO 14001 certification, assuring that our environmental impact is managed as safely as possible.
Emerging Markets and Export Growth:
With the growth of the internet and the reduction in shipping costs, our products are now being used all around the world: from Australia to the USA, via the Middle East and Asia, security professionals know the important of high-performace and high value-for-money.
Our export growth has been helped by regular attendance and industry exhibitions such as Milipol Paris and Milipol Qatar as well as many other European events.
The popularity of Price Wstern Holsters and equipment comes from our deep understanding of the materials we use as well as the environments in which they will be used: vegetable-tanned leather, for example, performs exceptionally well in hot climates, out-lasting many alternatives and thus offering exceptional value and performance.
Equally important to our export growth has been our continued innovation: continually evolving to meet the needs of today's security teams. Some recent innovations include the Ergonomic Belt, the range of leather and synthetic holsters and accessories for the Taser X26, Taser X2 and Taser X7 as well as the development of a brand new material, Sentinex, which went into production in 2007.
The Price Western Ergonomic Belt is designed as an alternative to the tactical equipment vest. With the weight of carried items held on the hips rather than the torso.
Taser X26, Taser X2 and Taser X7 holsters, designed in conjunction with the UK's Taser distributor includes the Anti Arming Clip for enhanced weapon safety.
Our proprietary Sentinex™ material combines the durability of leather with the flexibility of 1000D nylon to offer both exceptional product life and cost effectiveness. Sentinex™ material is now available as an option for all our holsters and accessories.
The driving force behind all Price Western developments has always been a response to the need for top quality equipment that will serve professionals in the police, security and military sectors whenever called upon. Current lines include hand cuff and speedcuff holders, holsters, belts, pouches for incapacitant sprays, ammunition, radios, baton holders, rucksacks, assault vests, chest rigs, belt kit, slings and bags. We also continue to innovate with new products going into production every month.