Price Western Clothing
One of our more recent ranges, Price Western clothing enhances our uniform offering with a range of high-quality items with a choice of colours and finishes that includes embossing and embroidered logos, titles and insignia.
Our range of gloves includes items with certified protection up to level 4.
Showing 1–10 of 12 results

Gloves (8)

Headwear (4)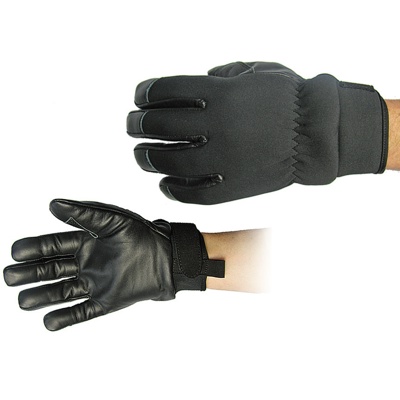 Kevlar EN388 blade cut resistance level 3 lining throughout this soft, flexible, leather patrol glove with wind resistant neoprene back.

Features:
240gsm Kevlar lining that meets EN388 blade cut resistance level 4
Soft feel 0.8mm thick cowhide leather palm
2.5mm thick Nylon faced Neoprene back gives excellent protection against cold and wind.
Elasticated Velcro-fastening strap and elastic strip sewn into the back of the hand to ensure a snug fit.