Description
Experienced document specialists know what they need to look for.
The best place to analyse potentially fake documents is an office or laboratory, typically far away from the control posts.
So it must be more productive and efficient, to be able to analyse potentially fake documents at the frontline – wouldn't it be better if frontline officers at the border, on the motorway, on the train or at the airport had this option…
…and usually there are only 30 seconds available to examine a document and to decide whether it is genuine or not.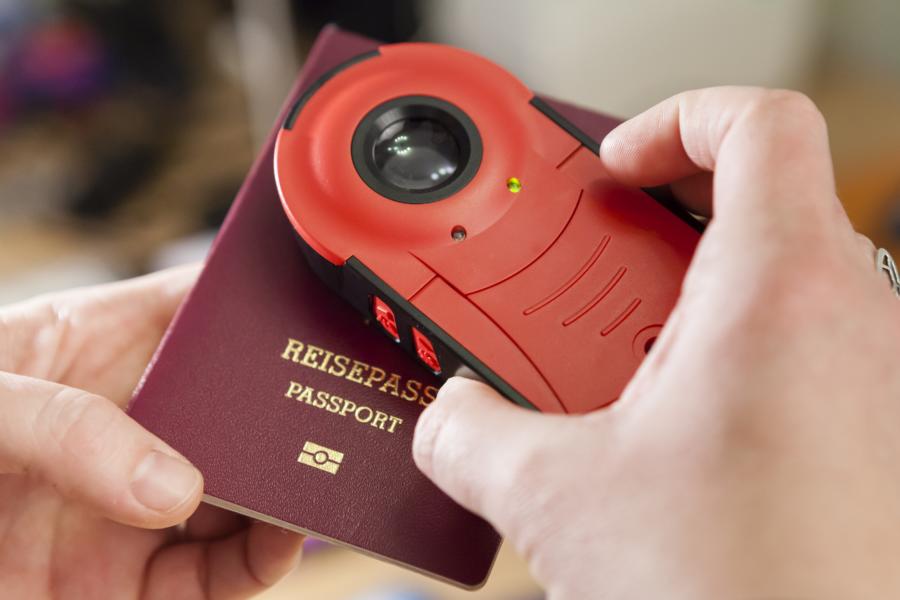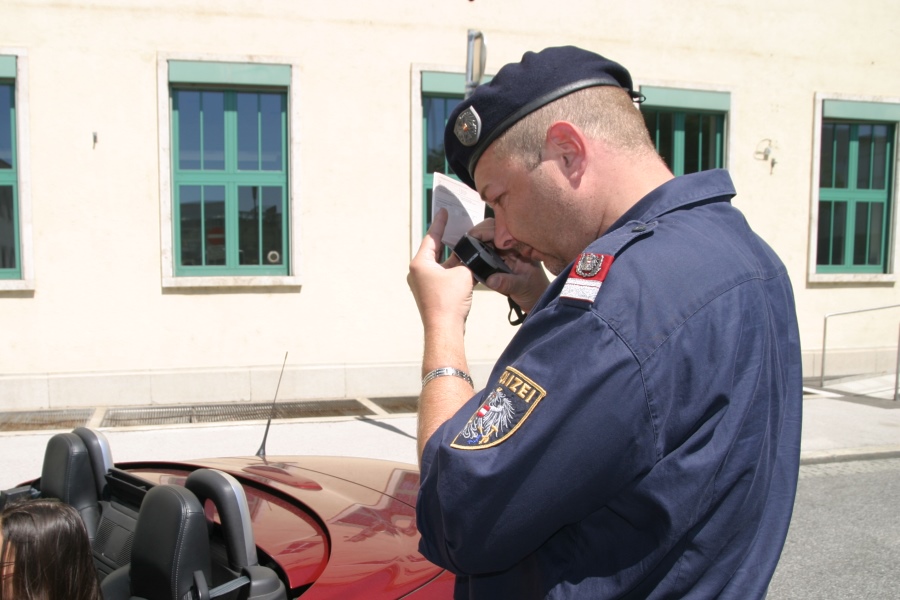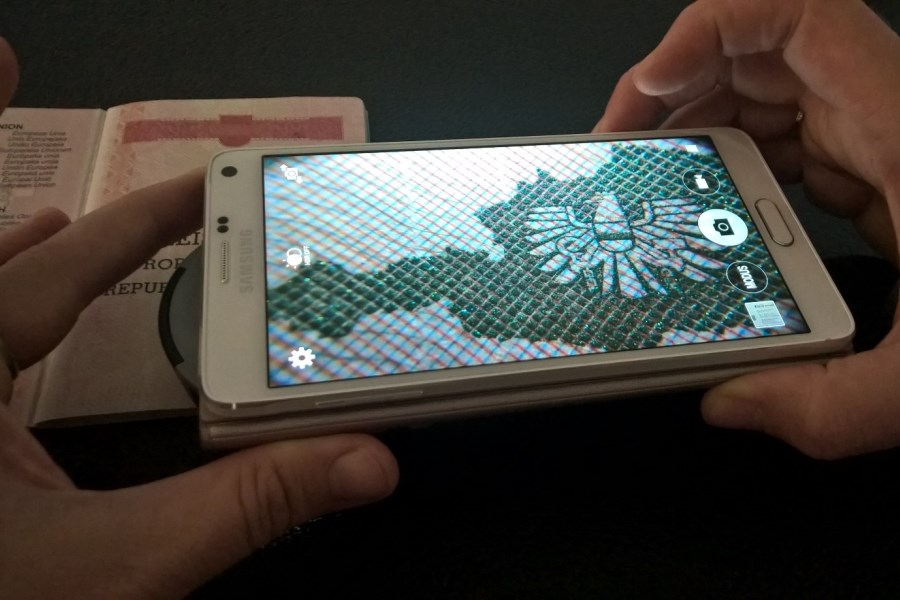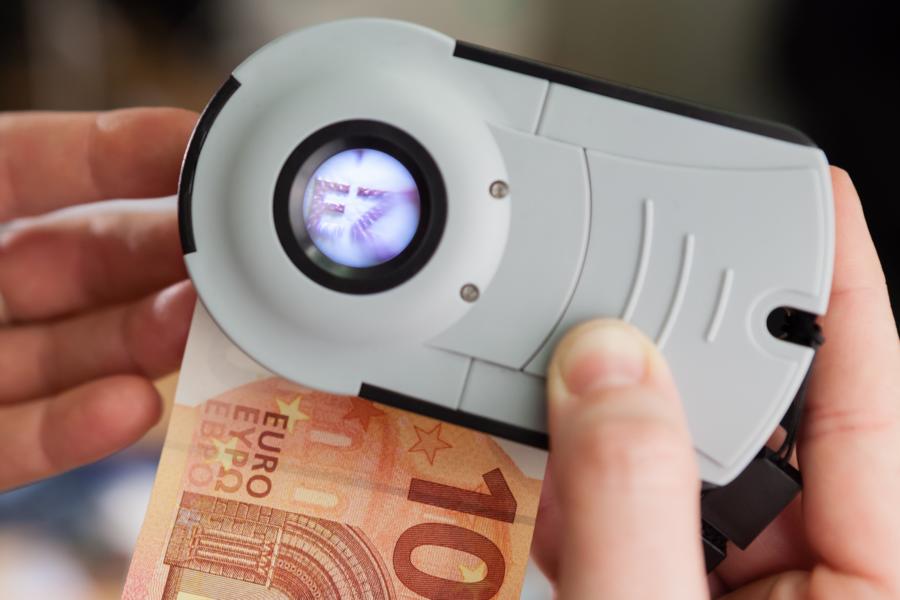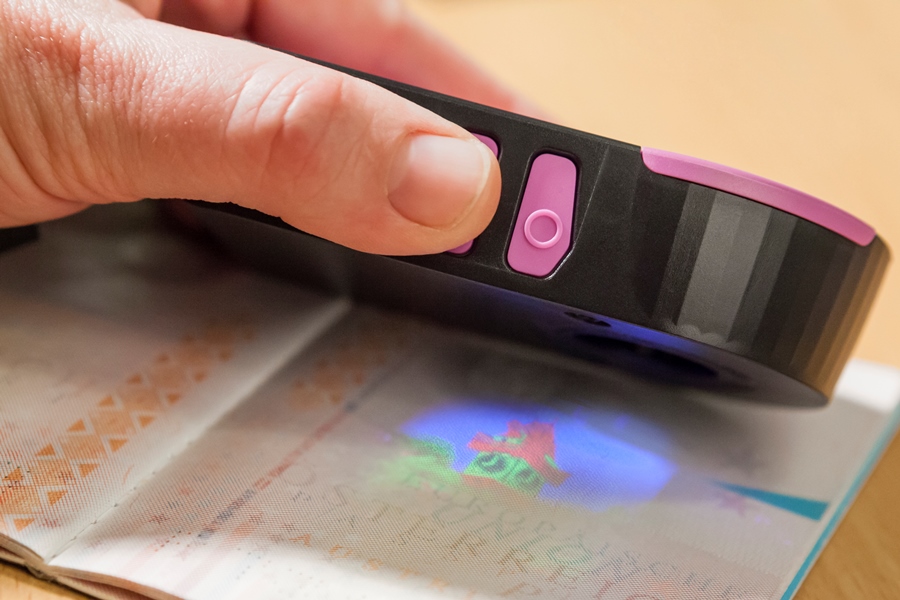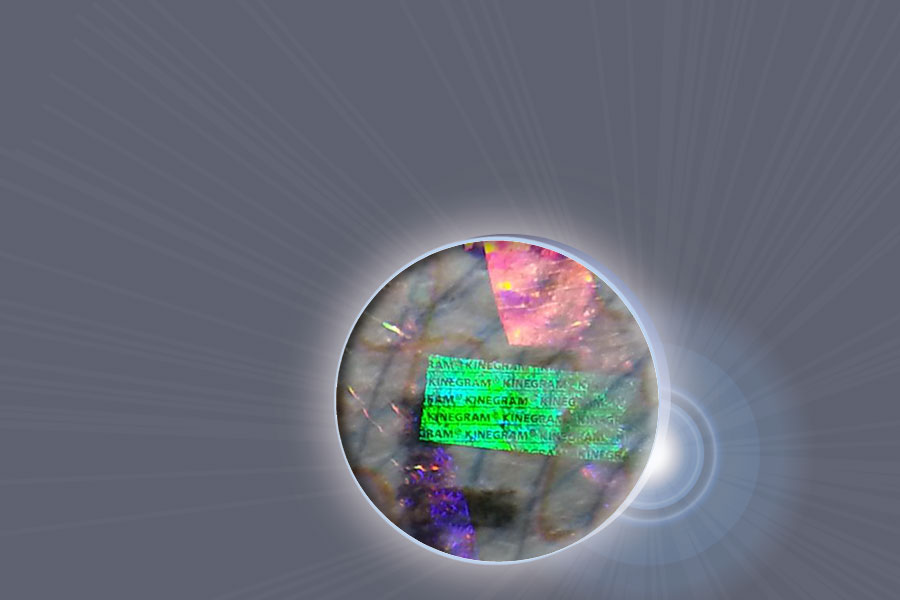 Doculus Lumus® fulfils this need:
15x or 22x magnification with a chromatic, colour-true and distortion-free quality glass lens system with an inspection area of more than 2cm shielded from outside light
4 LEDs for incident light with extra strong boost (torchlight mode)
4 UV-LEDs for extra strong ultra-violet light with 365nm, and to replace a UV-torch and with magnification to detect UV nano-features
8 LEDs for automatic rotating oblique light: Moving dark field illumination makes raised features and paper fibres visible like a 3D realistic object, also perfect for colour-changing holograms
Right-/left-handed mode for all left-handers who want to activate incident light with the thumb
Steady light for documentation purposes: 1min active, available with all light features; documentation without any additional smartphone app, just taken with a smartphone or tablet-camera
Automatic shutdown after 1 minute even on lasting keypress(if activated by accident during transportation)
Minimum 3-5 months battery lifetime with just 2 AAA standard or rechargeable batteries ('eneloop' recommended)
Large and sensible buttons for use with gloves while the device is secured with the wristband
Robust but small housing and design: Drop safe from upto 1.5m, fits in any shirt pocket
Certifications: Europe (CE), USA (FCC), Canada, Australia(ACMA) and New Zealand
E-passport verification with RFID quick check for all passport transponders(Type A & Type B, both ID and ICAO)
Colours: blue, red, violet, grey, lime, orange and new military colours: forest(olive) and desert(sand).
By Professionals, for Professionals
The Doculus Lumus device has been developed with the help of, and for, serving police officers. Every feature that a document examiner needs to confirm the suspicion of a counterfeit in 30 seconds has been implemented. You can read more about the Doculus Lumus in the Doculus Lumus Product Information, or in the Product ManualQuestions and answers can be found on the Doculus Lumus website here: https://www.doculuslumus.com/faqs/