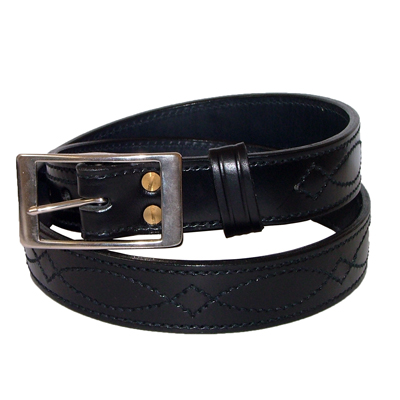 We are happy to receive feedback from our customers and this week we received something really special from a police officer currently working in Canada…
"I just thought I would drop you an email to let you know I purchased a 2 inch suede lined belt from you guys back in 1992 when I joined the Police in the UK. I wore that belt as a duty belt every day until I left Surrey Police in 2007. In 2008 I joined the City of Calgary protective services and started wearing the belt again on a daily basis as a duty belt.
The belt still looks really good and the suede is still going strong. Quite often people ask me about the belt and they cannot believe it has been a service belt for so many years.
The belt has been unbelievable and I have never done a thing to it except maybe let it out a few holes over the years. Seriously I've never treated the leather or the suede and the belt only looks a few years old and is truly stunning. I think age has actually made it look better. If the belt could tell a story it would be quite fascinating to hear as it has seen so much action over the years including being fully submerged on more than one occasion.
I just wanted you guys to know what a fantastic quality belt you make and I'm hoping to wear it for the next 20 years until I retire. One of my closest friends keeps asking me for the belt but I will never part with it.
For your information I now live in Calgary Canada so the belt has to cope with -40 winters and even the cold temperatures don't faze it.
Thanks guys for such an amazing belt."
JC, Calgary , Canada
To find out more about the range and quality of Price Western leather belts, please click here.