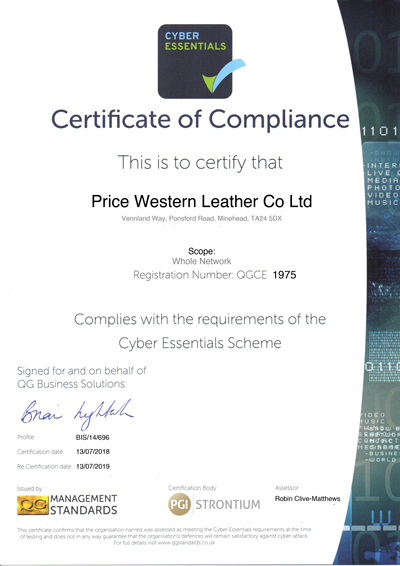 Cyber Essentials Certification
We are delighted to be able to confirm our certification ny Management Standards for the Cyber Essentials Scheme.
Click the image to the left to view the 2018 – 2019 certificate.
The Certificate certifies that Price Western was assessed as meeting the Cyber Essentials implementation profile [BIS/14/696/1.5] and thus that, at the time of testing, the organisation's ICT defences were assessed as satisfactory against commodity based cyber-attack.
You can see our certifcate on the QG Management Standards site at: http://www.qgstandards.co.uk/qgce1975-2/