We are delighted to once again be exhibiting at SOFEX – The Special Operations Forces Exhibition and Conference.
This year's exhibition will take place from May 8th -10th in Amman, Jordan and is the 12th edition of the world-reknown exhibition.
Features, for both exhibitors and visitors, include: 75,000 sqm of indoor and outdoor exhibition space, 6 exhibition halls, 10 private hospitality chalets, purpose-built live fire and mobility demonstration areas and state of the art media centre.
We expect extensive global coverage from specialised defence and trade media representatives as well as the incredible welcome from the Jordanian Royal Family and the SOFEX team.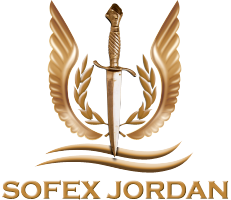 As the exhibition approaches, we will update the details on our dedicated exhibitions page.