We are delighted to have received delivery this morning of our new Atom cutting press.
We are hoping to have the machine ready to go tomorrow morning – after a rather delicate operation to bring it inside!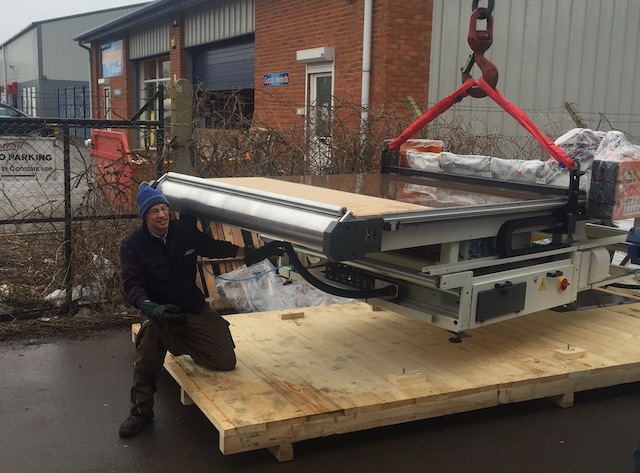 The new cutting machine features a 3050 x 1500mm working area, which is a solid upgrade to some of our older machines. The enhanced capabilities will allow us to cut larger pieces of leather and synthetic materials more quickly and accurately, in particular the range of Price Western Equipment bags for police and military users will receive a significant boost on opportunity, as will the ranges of fitness equipment we manufacture for specialist retailers.