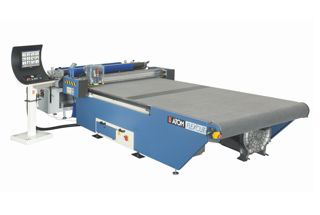 With an ever-increasing workload and an equally increasing range of items in production, we are delighted to announce that we are ordering a new Atom Flash Cut Cutting System, for delivery in Quarter 1, 2016.
The new cutting machine will feature a 3050 x 1500mm working area, which is a solid upgrade to some of our older machines. The enhanced capabilities will allow us to cut larger pieces of leather and synthetic materials more quickly and accurately, in particular the range of Price Western Equipment bags for police and military users will receive a significant boost on opportunity, as will the ranges of fitness equipment we manufacture for specialist retailers.
This investment would not be possible without the assistance of the Regional Growth Fund Asset Finance Scheme. We would like to take this opportunity to thank the team for their help during this process.
For further information about our manufacturing capabilities, please contact us for our Manufacturing Brochure or click here to read more.